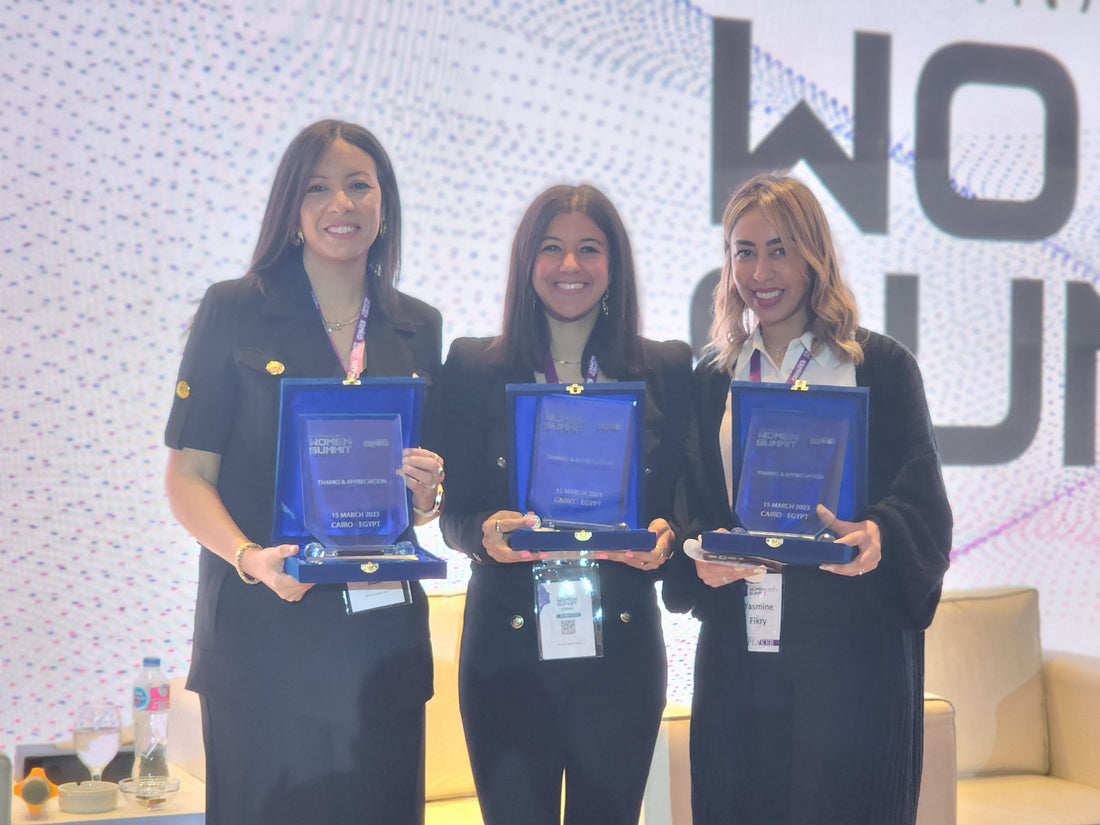 The ladies behind a Dynasty! - A recap of the International Women's Month!
Over the past month: "International Women's Month", we were with you at different events.
We can all agree that we're all different. Still, despite our differences, we all need something to inspire us to continue and do something special for ourselves and others, just like what happened to the founders of Raw African. So, we took every chance this month to have a deep talk with you to inspire and help you continue and figure out what you want for your business!
On the 4th of March, we gave a speech at the "SHE CAN EVENT", and we also played with each other on the spinning wheel. We were so thrilled to see you and play with each one of you that day.
Yasmine Fikry took the stage and talked about the story behind Raw African. How the brand started with only 500 EGP, and how Raw African encourages all women to work and follow their passion no matter how old they are, like Nihad, the mother who started her career path at 60 years old and didn't see a reason to stop her from doing what she wants in life.
How Yasmine, Dina, and Dalia overcame the struggles of motherhood and started their own business.
All the tips and tricks for startups and everything behind our story was really from the heart. We were so happy to be able to talk to you all and receive your questions. Thank you for making our day!
We didn't want to skip a chance to be with you, so we joined the "international women summit" on the 15th of March.
We had a great time playing the spinning wheel with you and we joined all the amazing women behind other big businesses who followed their passion.
We shared with you the experiences that we gained over the years because we believe that women can do anything they want but they only need guidance to make their own success stories. 
Thank you for being a big part of our success. We couldn't have done it without you!