Our Story
Like many of you, we are wives and moms of girls. And, like many of you, we didn't know what we didn't know. As we applied sunscreen, lotion, and any number of beauty products on ourselves and our kids, we never thought for a second they might not be safe. It all started with our girls. We spent fortune buying the most expensive hair care products to improve the quality of their hair, the results were not satisfactory. So imagine our surprise when we learned that when it comes to the personal care industry, Companies are allowed to use harmful ingredients and make their own judgments about safety. Our Grandmother was always telling us "Don't blow your money away" buying these expensive new products that is not working. When we were young there were no body or hair care products available we used to use all natural mixtures at home flowing our ancestors recipes, our grandmother said.That was the spark that started everything for my beloved kids. Since then good skin and hair has never been simpler and safer.We connect with our customer and create our products accordingly. We believe that self-expression shouldn't come with an unreasonable price tag. Our brand is affordable and accessible to all. Raw African is a community for all beauty enthusiasts to come together and experience the power and magic of natural products. Join us. Be a part of our community. Allow yourself to inspire and to be inspired, daydream, and live big. Our brand provides endless choices to accommodate our differences.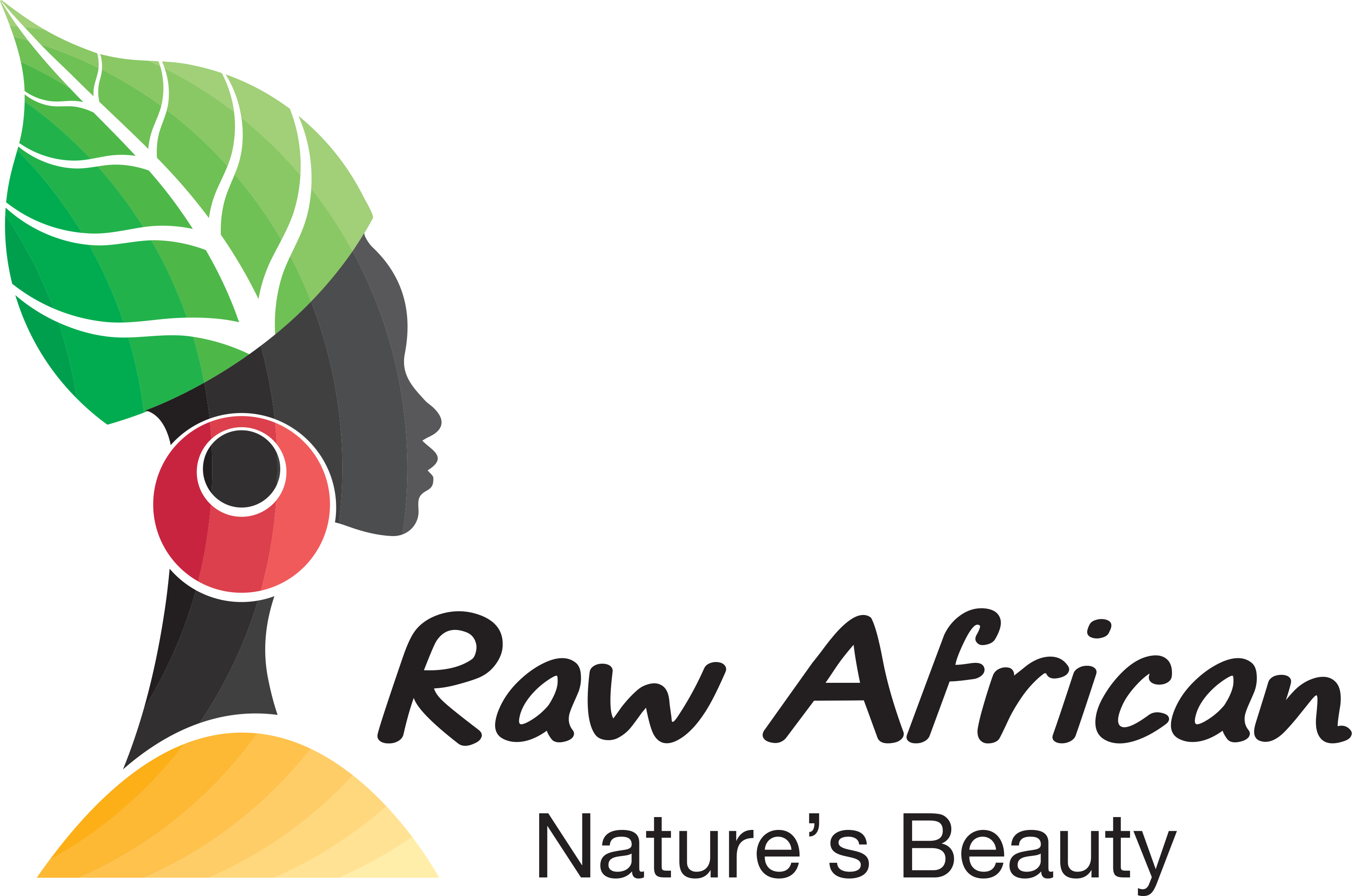 We are a 100% natural products company specializes in skin and hair care products including natural oils, deodorants, body butters, natural soaps, body lotions, natural exfoliators, hand creams, eye creams, facial creams and shower gels. As your body always needs care, make it always natural. Our products raw materials are natural African ingredients free of any chemicals.


We believe our products are good value, our customer is always right.We believe in creating more than just fun, gorgeous products for our customers but also we are committed to make a difference in the world with the choices we make as a brand.We're so proud of the company we've built and the products we've created, but don't take our word for it. Hear what others have to say.


Raw African is a constantly evolving innovative body and hair care brand dedicated to bringing you the best in cruelty-free cosmetics. Our goal is to continue to inform, encourage and participate in the fight for animal rights. We buy ingredient only from sources that do not commission tests on animals.We are passionate about the quality of our products and the safety of our customers, so we are happy to comply with international safety standards. Our own products made fresh by hand using only natural ingredients. No preservative or packaging.We believe in making effective products from fresh organic "Fruits, Vegetables and the finest essential oils" The words Fresh and Organic have an honest meaning beyond marketing.

Our Products

We have a wide range of natural beauty products for both hair and skin including natural oils, deodorants, body butters, natural soaps, body lotions, natural exfoliators, hand creams, eye creams, facial creams and shower gels.

Why us

You may ask yourself why us, we have the answer. Our products are 100% made of natural ingredients free of any chemicals, which enables our skin and hair make best use of nature and have the elements and vitamins it needs.
Reviews
"We want you to celebrate your natural beauty with products that enhance
it. That's why we use only the highest quality botanicals and plant-derived ingredients to make naturally good-for-you skin, body and hair care products. "We meticulously craft the formulas for Raw African product line. Each item contains only the highest quality ingredients and is free from toxic chemicals. The result? Making the highest quality products available to even the most sensitive of users. We strive to live with compassion, kindness and empathy; to be environmentally sustainable and to improve the lives of people and animals while also being charitable and giving back to our global community.